Cordial |ˈkôrjÉ™l|
adjective
warm and friendly : the atmosphere was cordial and relaxed.
a cordial welcome friendly, warm, genial, affable, amiable, pleasant, fond, affectionate, warmhearted, good-natured, gracious, hospitable, welcoming, hearty
I pulled out some of our lime cordial this week and it reminded me to post about it…

I have taken my cue from my Aussie Friend Rhonda Jean and decided to call my concoction Lime Cordial instead of the lame Limeaid… I mean really… which one would you like a glass of???
Yeah, Me too…
Sometimes cordials have liqueur, this one does not.
I just like the friendly, old fashioned ring that it has to it. I like how it says, come and sit a spell with me while we sip on Lime Cordial…
It makes me think of Anne
(Green Gables) throwing a ladies luncheon for Diana and being thrilled to no end about sharing Raspberry Cordial with her bosom friend. So that is what I am doing… I am sharing my Lime Cordial with you, my bosom friends. Just pretend when you are drinking it that we are sitting on the porch together… chatting and laughing like we have known each other for a lifetime. And stick a pretty sprig of mint in there… just to be fancy.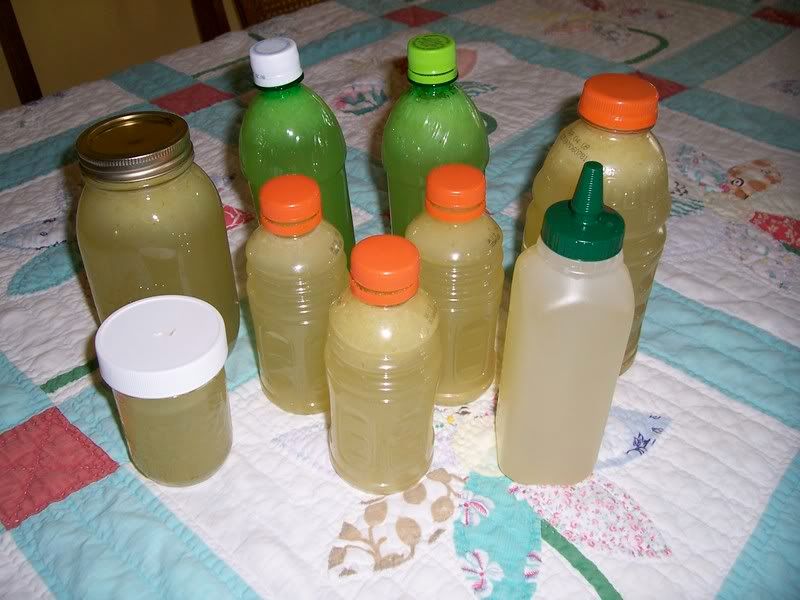 This is my recipe for my Lime Cordial
3/4 cup agave nectar in a 2 cup measuring cup
Fill the cup up the rest of the way with warm water and stir to dissolve
Now you want 1 cup of lime juice
You can add 2 cups if you like, but these limes are VERY strong… so I only used 1 cup. Also before you juice your limes, grate them finely (not too much you don't want the pith) and mix in the grated rind with the juice.
This is your cordial. What you will do now is freeze it in plastic bottles if you like or put it in a pitcher to drink right now.
You will serve your cordial with ice water. Drinking it as is, is much too strong a drink. Depending on your taste you might want to fill a glass with ice and water half full or even less and then fill the rest of the way with cordial.
This is quite tasty and is a lovely summer drink. I am tickled to have some in the freezer so sometime this fall or winter I can pull some out and have a taste of summer in December or January… sometime. 🙂
Don't forget the mint…
Enjoy!
My Cup Runneth Over…Chas