I am sure some of you out there have pieces of fabric that you love and may be a little too small for a project. I saw this and I knew that I wanted to re-create this in my home using some of my favorite fabrics. A few of them were from the yard sale finds, one was from my beloved Nannie Red, who is now in the presence of Jesus (I miss you Nannie!, and one was from my dear friend Linz
I took the fabric and fitted it into various sizes of embroidery hoops and then tightened the hoop as tight as I could. I cut very closely around the fabric with some sharp scissors and then placed them here and there on an empty place on my wall! I think it turned out rather nice! Don't you??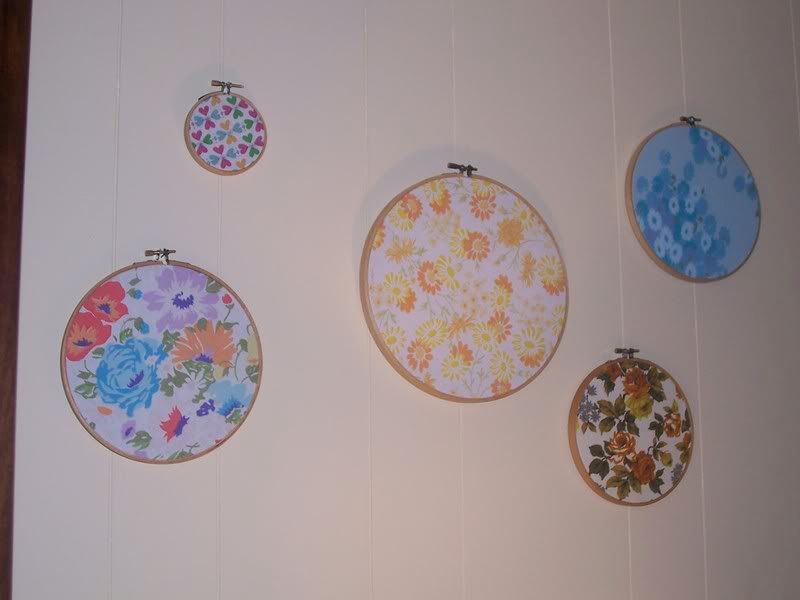 I am so pleased with how it turned out and I am thinking I might want to add maybe 2 more smallish hoops. I certainly have plenty of fabric, I just didn't have any more hoops! Have a wonderful day!
My Cup Runneth Over… Chas