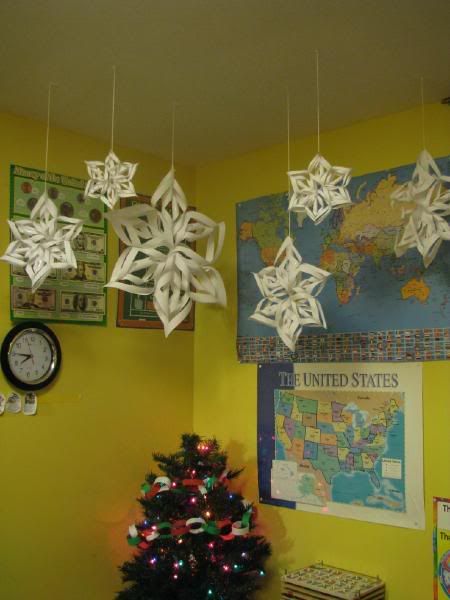 Yesterday after school time, I had plans for us to decorate the schoolroom with some crafts. We made the ever popular paper chain for the tree… and then we made something pretty nifty I wanted to share. 3D Snowflakes.
First… start with 6 equal size squares

Fold each square into a triangle

Ok, now on the triangle, cut slits… 3 on each side, but NOT touching in the middle, and obviously getting shorter as you get closer to the middle.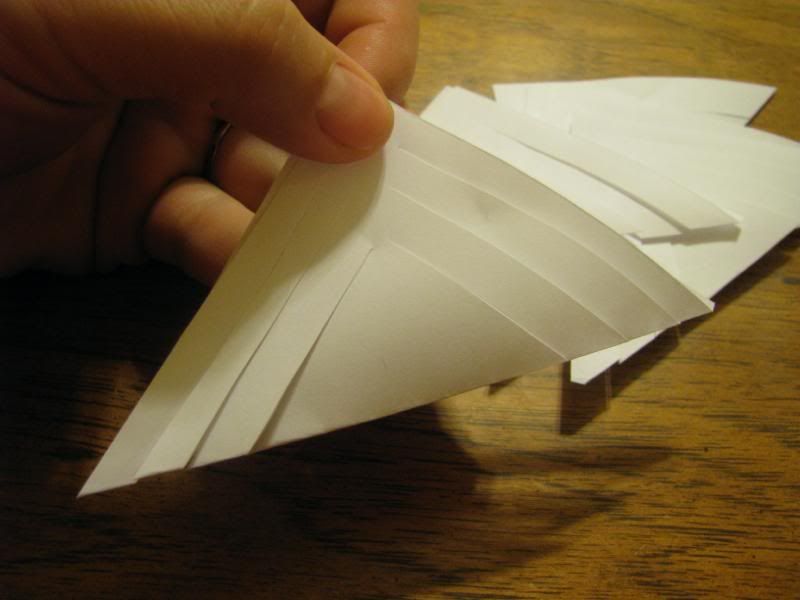 Now open up your triangle and lay it in front of you, so it looks like a diamond.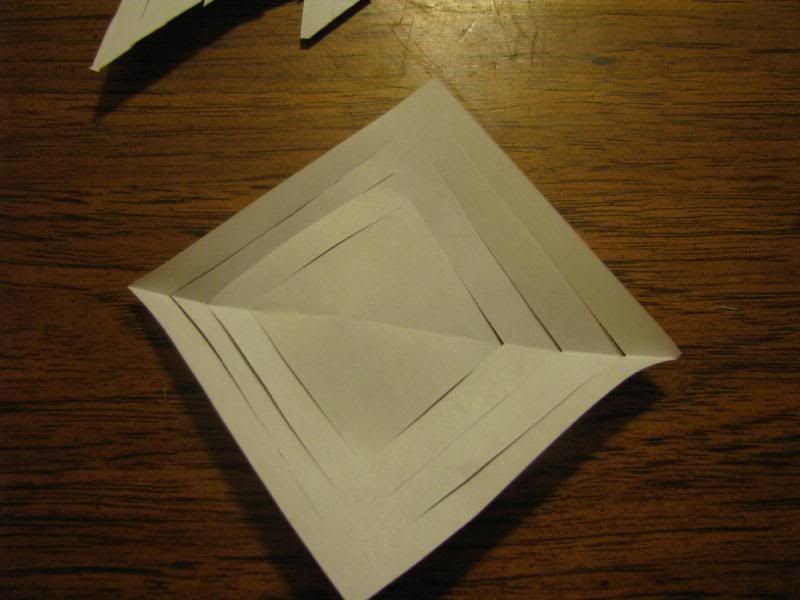 See, it isn't perfect, but it will still turn out really pretty. 🙂
Take that middle section and pull each side up and tape, it makes a little loop. See what I mean?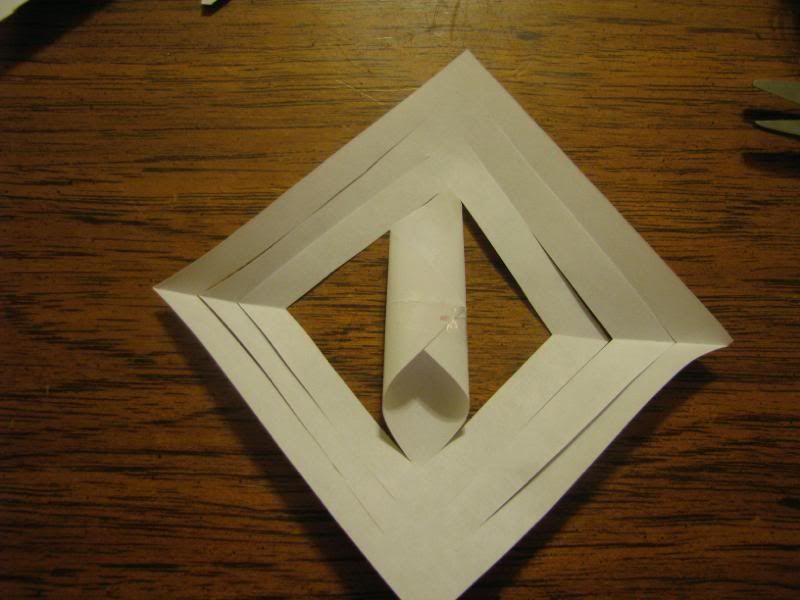 Turn it over so this side is down and pull up the next two sides and tape.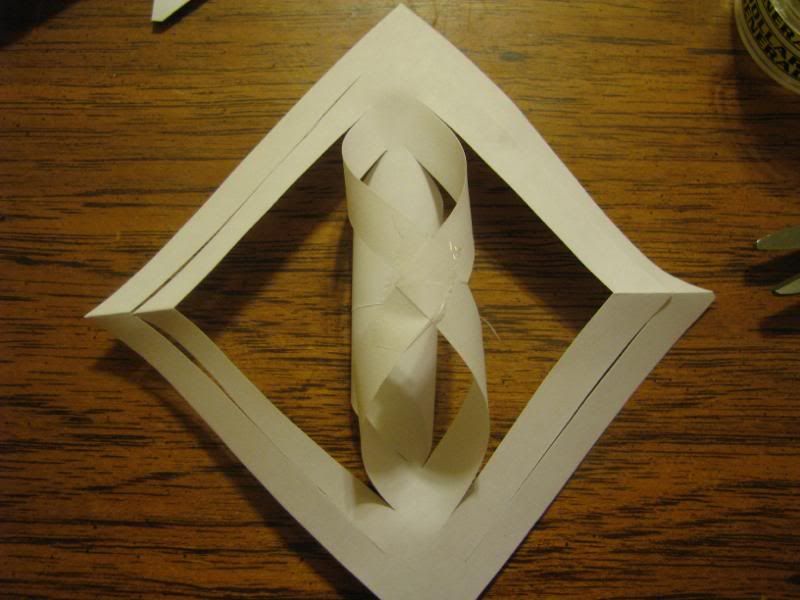 They are beginning to look like figure 8's.
Flip it again and tape the next and again for the last.
You will have something that looks like this…

Side view

Make each of your triangles the same way, until all six are finished.

Hold the tip of 3 of your pieces in your hand and then staple together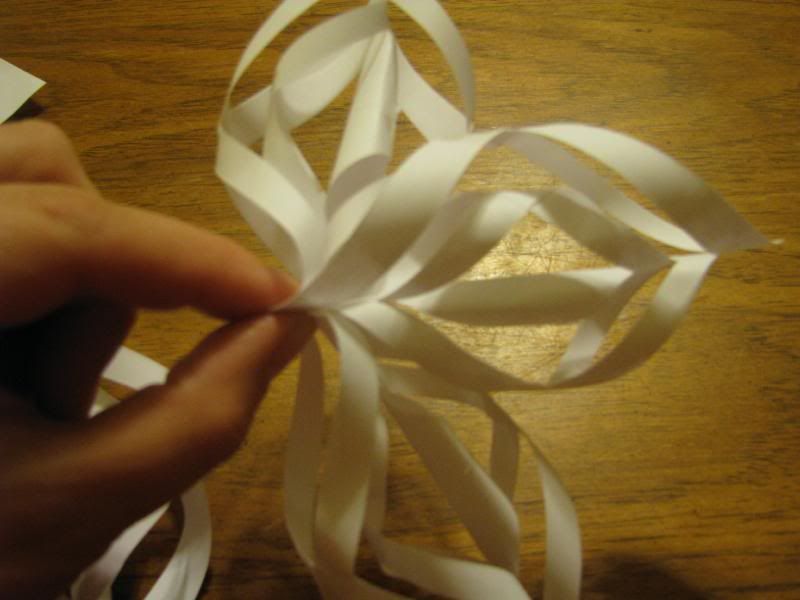 Do the same for the other 3
Take both sides of three, bring together in the middle and staple again.

You can also tape/staple each of the touching edges to give a little extra stability. We did that. Then I took a piece of yarn and hung them from our ceiling. We made them out of printer paper which we have an abundance of, but you could make them a bit nicer if you had card stock or some heavy weight paper. A variety of sizes makes a nice little display, like the one in our schoolroom. 🙂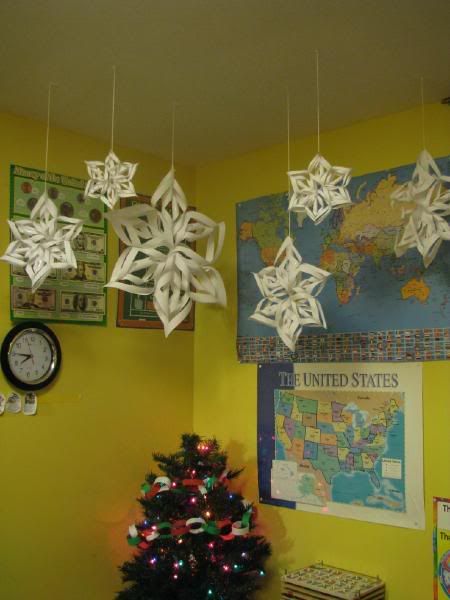 Have fun!
My Cup Runneth Over…
Chas