Learning to do things ourselves, to make them healthier and more inexpensively. Remembering how our Grandmothers did things, with love and determination to stretch every penny. That's what my Arts of Virtue series is all about.
Today we will make our own Pumpkin Puree.
Let's begin…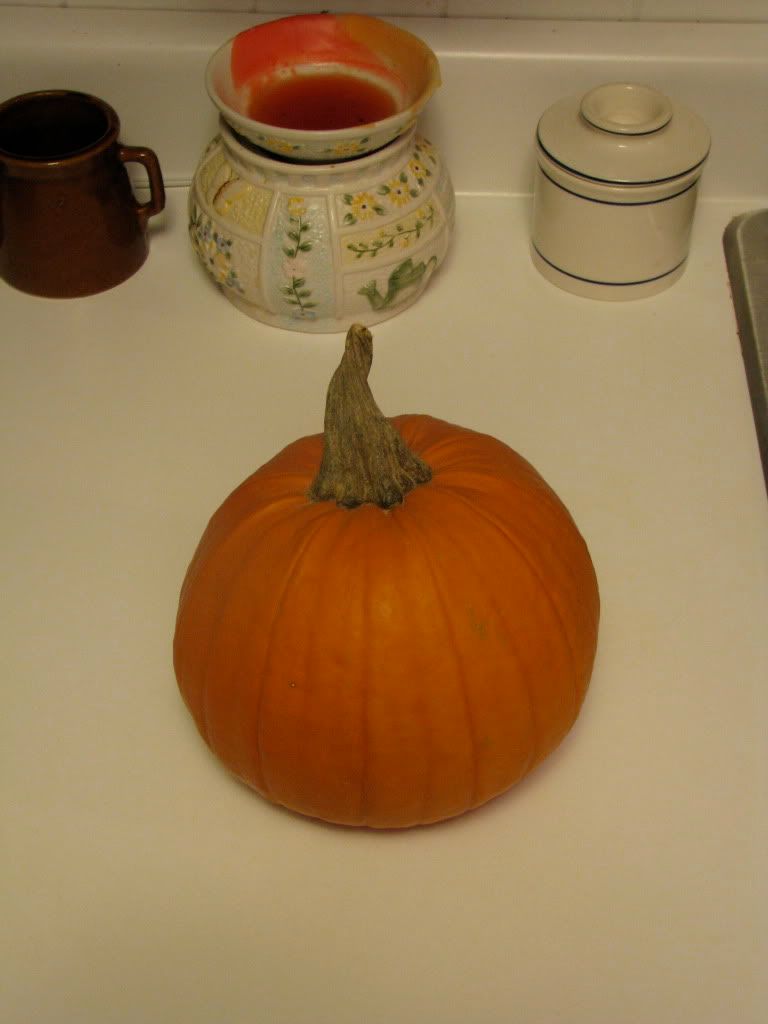 Lop off the top and cut it in half.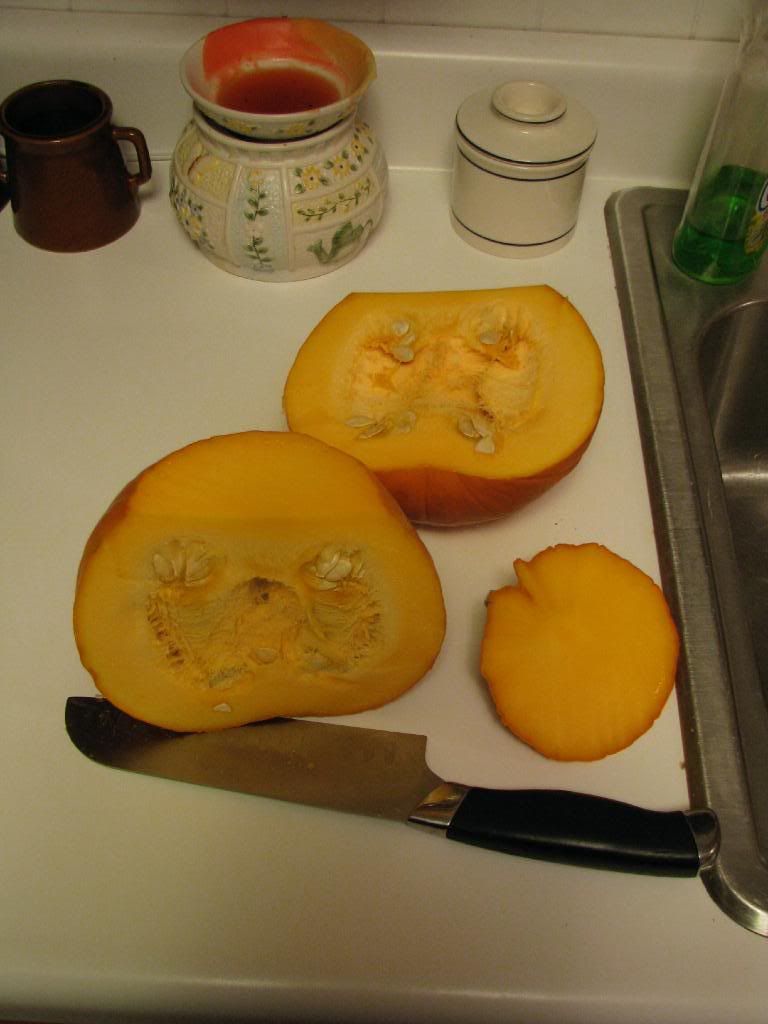 Scoop out all the fleshy inside and the seeds and put them into a bowl to be used later.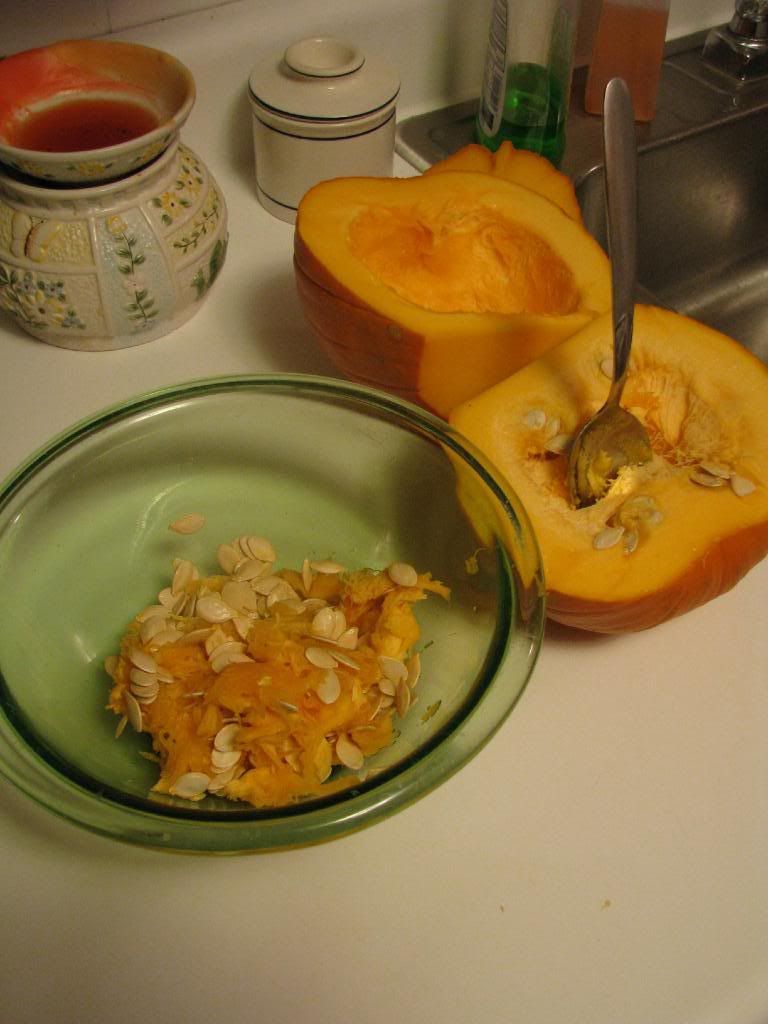 Cut your pumpkin into wedges and place on a large sheet pan.
I have heard you can place them fleshy side up or down. I chose up.

Roast them in your oven at 350* for 45 minutes or until the flesh is very fork-tender.

Peel the skin off the flesh and cut into chunks and toss into your food processor
.

Puree until smooth

Measure into zip-lock baggies
and freeze until needed.
I put 1 cup per bag.

When you're ready to make a pie, muffins, pancakes you have your own pumpkin puree waiting for you in the freezer!
And don't throw out those seeds, we will talk about those later! 🙂
My Cup Runneth Over…
Chas