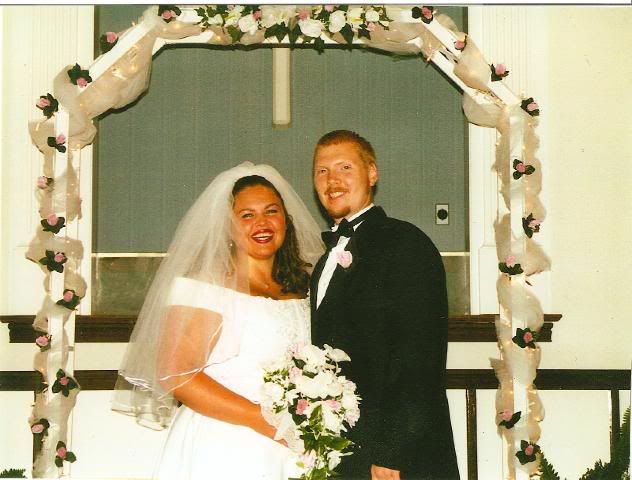 At least they do around here…
Especially if you have children like mine.

Just 10 minutes shy of Daddy coming home the children are herded into their rooms where Cameo gives a pep-talk on how they are going to make this evening special for us.
She tells them, go pick out your fanciest clothes!
Here is the outcome…

Yes, Abram's nicest/fanciest clothes consist of his front-end loader shirt. It's his favorite, therefore it is the best!
When we were welcomed to the dining area, we had a menu…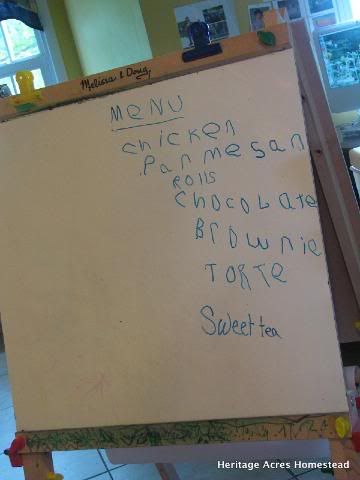 And then invited to sit and be served.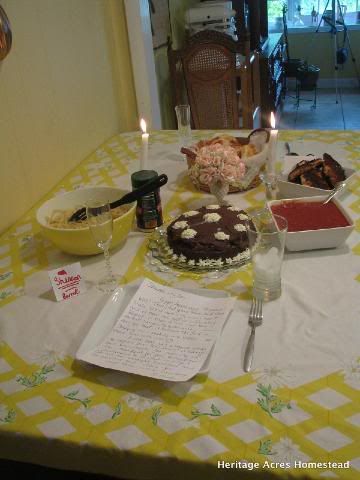 As you see above, we have our traditional handwritten love notes to one another…
No you can't read it, don't ask. ha ha
I mean, can you imagine going out to eat when you have service like this?

Service with a smile or a snarl… haha

I don't think I could have asked for the evening to go any sweeter. It was a precious, precious evening filled with the ones I love the most.

Happy Anniversary Sweetheart, I hope to spend the rest of our lives enjoying every moment we can. I love you.