Good Morning!
Last week I did a little sewing. I needed to make a birthday present and I joined a tote bag swap over at Rhonda Jean'sDown–to–Earth blog.
So I got inspired and made 3. The first is the one I made for my friend Lori's birthday last week. I thought it was very much her, and it would be useful to her as well. I don't think I have ever been so pleased with a new project!


This second one is the one I will be sending in to the swap.
The fabric is not as stiff as the one above. It is more woven and boy is it thick! It turned out nicely also.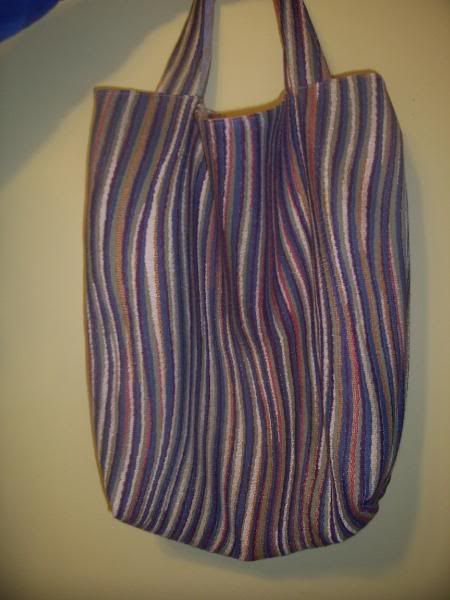 This last one was just for fun. I had some vintage (old ) sheets and pillowcases I bought up while yard saleing one day and had not used them yet. So I decided to get a bit creative and use several of them at once.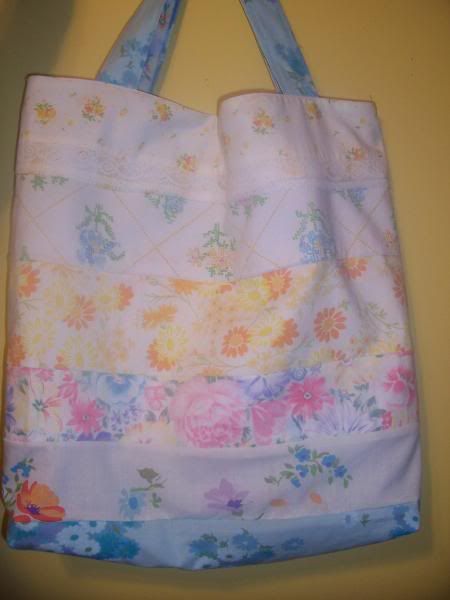 I LOVE this one. It is so me! I have taken it with me to the farmers market and such places and I want to use it, but I am quite selective on what goes in there. I don't want to stain it up. I will use this one more for books, or packs of seeds… such like that!
The inside I lined it with a blue gingham… another favorite of mine!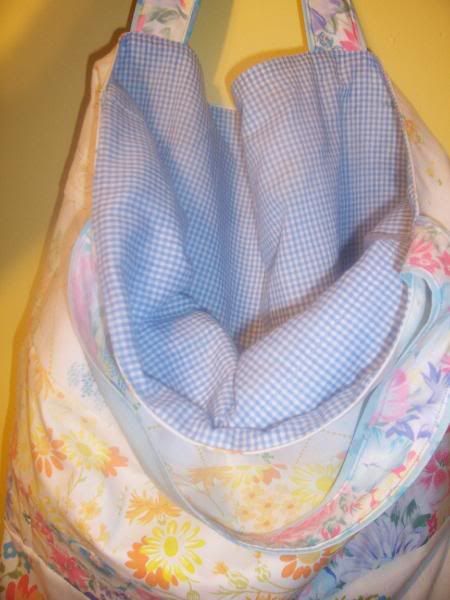 Living simply, it is a passion of mine. I want my family to know that it doesn't take much to have an abundant life. We have air in our lungs and love in our hearts, a beautiful world that the Lord has given for us to enjoy. We need to make the most out of everything, out of each and every day and yet not fall into the rat race that this world has to offer.
Garden, cook from scratch every day, learn to knit or crochet, sew, make the most out of the simple things… and then teach them to your children.
Love to all!