Good Morning Dear Friends! What a day we had yesterday!!! So fun, exciting and tiring!
The family worked all day getting things clean and prepared to have our friends and family over for the celebration of Eli's 5th birthday!
We had a good turnout and I think the children had a great time!
Yesterday I baked the The Pioneer Woman's Chocolate Sheet Cake she claims it is the BEST ever… I haven't had many chocolate sheet cakes, but it was VERY good! I also used the same cake recipe for Eli's cake and then a cream cheese frosting for the outer. I figured the children would be crazy about the birthday cake but they were more interested in the Chocolate Sheet Cake!
Here is our little buck-a-roo's cake! Decked out with a Wild Bill figurine and all!


Gathering around the birthday table!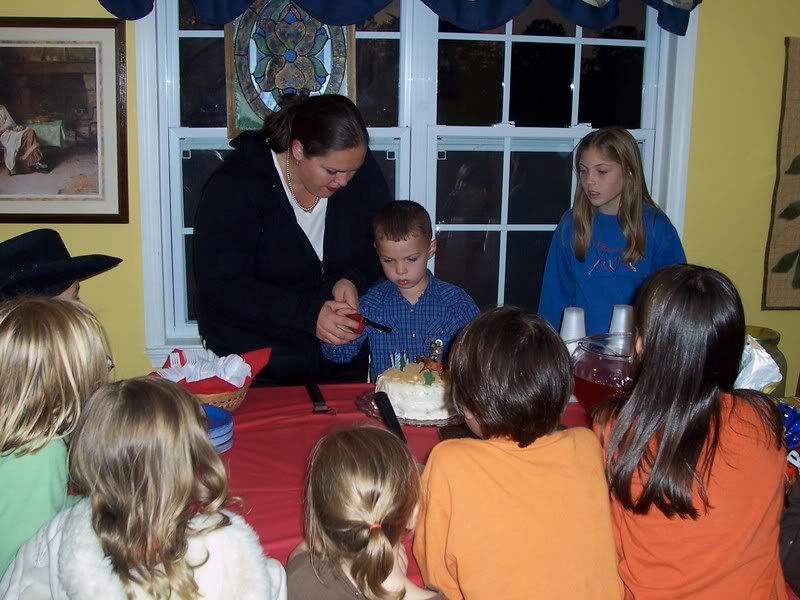 My wonderful son!


We had such a great time and I do love having people over at my home, it may be cramped but it is cozy and I hope to have friends over again soon!